The History of Hanger
We do not often think about how we came to use the tools that organize our everyday life. An excellent example of this is the clothes hanger. Hangers have such simple design and function, but who envisioned the idea and created the first clothes hanger.
There are of course several types of hangers that the population has come to use for several different purposes.
The most popular and possibly the prototype for every hanger design to come, is the wire hanger, but before the wire hanger, was the coat hook. In 1903, at the Timberlake Wire and Novelty Company in Jackson, Mississippi, the need for more coat hooks inspired a new invention. Albert J. Parkhouse, an employee, decided to solve the problem of too many coats and too few hooks. He took a piece of wire, shaping it into two ovals, and bent the ends to make the shape of a hook.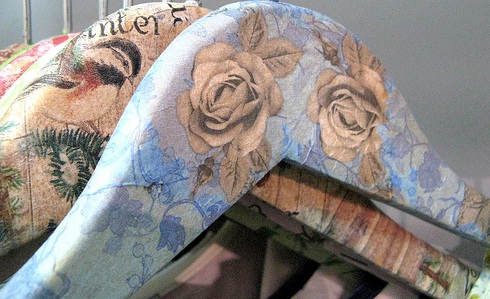 The first standard hanger was brought into the world.
An improved clothes hanger design was patented in 1932. This design by Schuyler Hulett used cardboard tubes mounted on the upper and lower parts of the wire to prevent wrinkles, and in 1935 the lower cardboard tube was added for hanging pants. This is still in use today as a cheap hanging device for clothes, often used for disposable purposes such as dry cleaners or shipping.
Of course the development of clothes hangers has continued to thrive over the last seventy years. Plastic coat hangers are now the most popular for household use. These hangers keep their form and provide a thicker bar for clothes to rest on. High end clothes hangers made from fine woods inhabit expensive retail stores displaying and selling suits, coats and the like. These still have the same basic design but with a top-notch appeal. Some historians speculate that Thomas Jefferson invented the wood clothes hanger for his residence at Monticello (home to many of his handy inventions). Formed hangers that take the shape of shoulders are also used for suits and coats. These are now made from plastic and many other materials.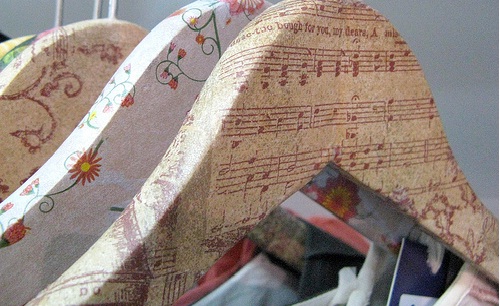 The retail store explosion in the last 50 years has produced a grand stage for the coat hanger. Clothing display has become a rather large part of the retail industry, and thus, companies pay careful attention to the manufacturing of clothes hangers. Clothes hangers with clips have been developed to simply pinch the clothing at he hem rather than crease the clothes over any kind of bar. Loops and notches are formed or cut to provide clothing straps or loops a place to rest on today's hangers. So many crafty designs have been developed to suspend any article of clothing that is in need of vertical storage.
Clothes hangers are such a simple device but are so vital to everyday living. Our society has become accustomed to our clothes poised position for a wrinkle free wardrobe.